I am finally starting to enjoy dressing my bump more and more as the baby grows. I must admit, I found it quite challenging putting together outfits I felt good in during my first trimester. The first trimester was kind of like going through an "ugly duckling" phase for me…I didn't quite look pregnant, just a little pudgy. I would say at about the 16/17 week mark is when I popped, and only a little. The only way you could tell I was pregnant and not just putting on weight from eating extra dessert, was when I wore clothes that were a little more form-fitting.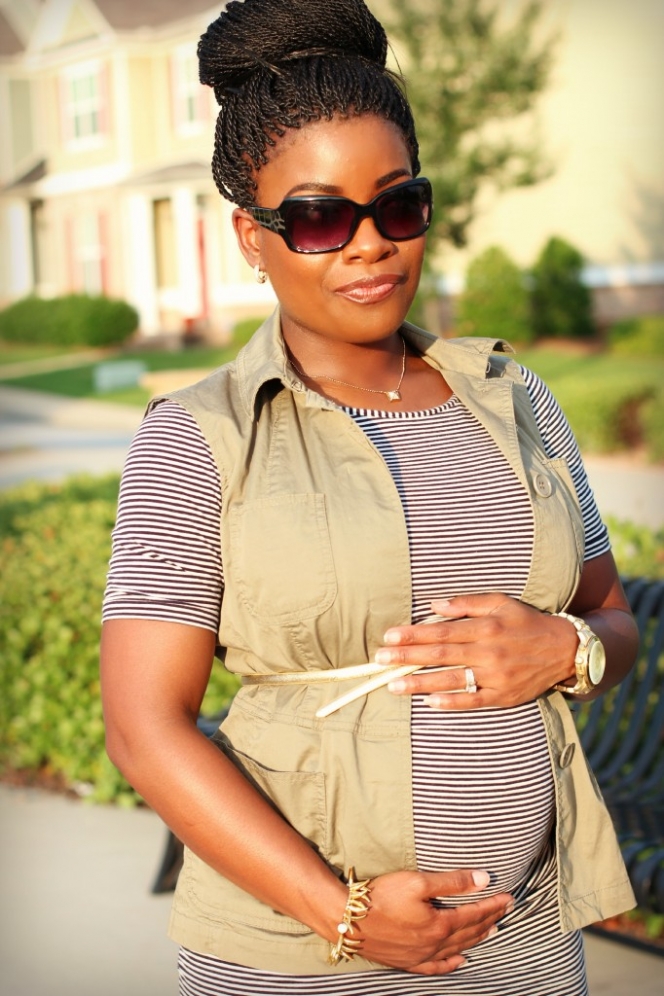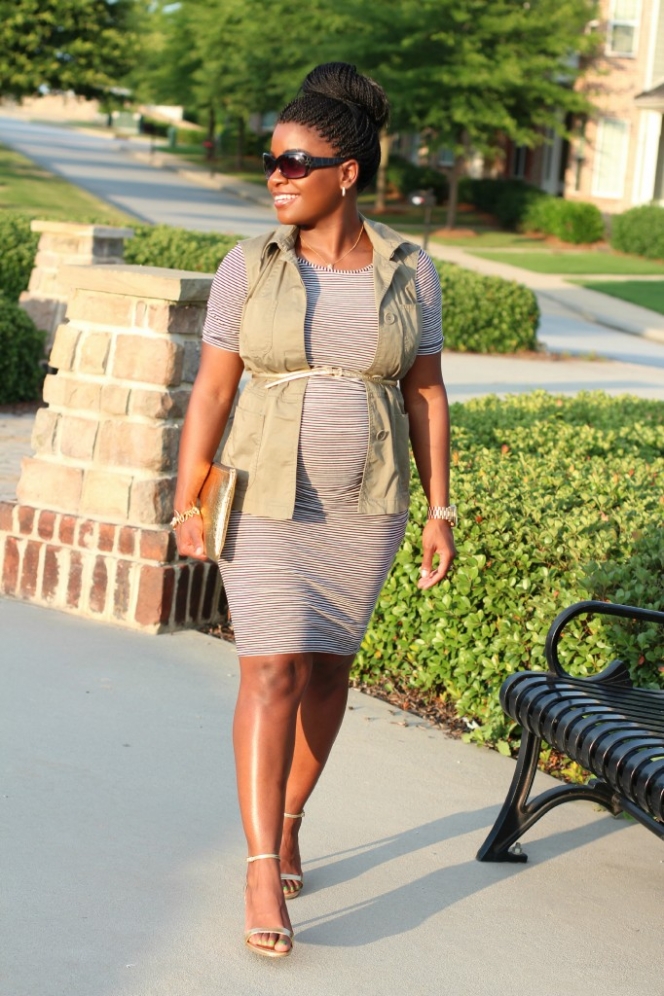 This is one of my favorite dresses to wear, so you will be seeing a lot of my Isabella Oliver t-shirt dress.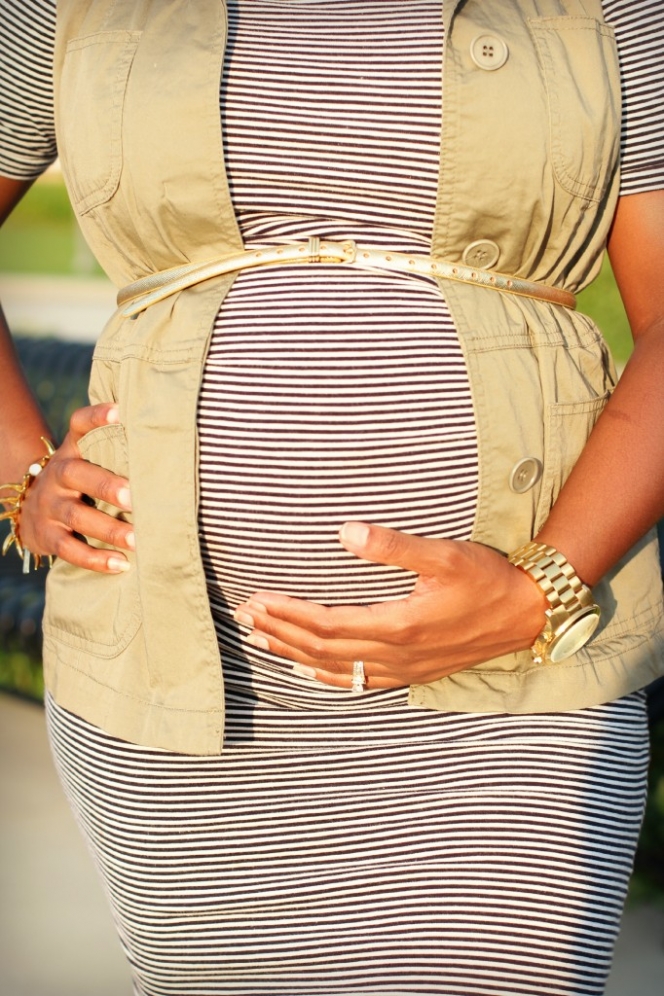 dress: Isabella Oliver (similar) non-maternity option here| vest: via TJ Maxx | belt: Ann Taylor | shoes: Cathy Jean (similar)  bag: Marc Jacobs via Target (similar) | sunnies: Nine West | bracelet: Vince Camuto | earrings, necklace, & watch: Michael Kors
PS – Don't forget to enter to win $25 TJ Maxx gift card and a 7 pc Avon Makeup Bundle courtesy of Beauty Style Growth HERE!
Linking up with Funday Monday, Real Girl Glam, Style Sessions, The Pleated Poppy.