Happy Friday, everyone!
In honor of Megan's birthday, she has brought together this wonderful group of ladies to offer each and everyone of you the chance to win these fabulous gifts.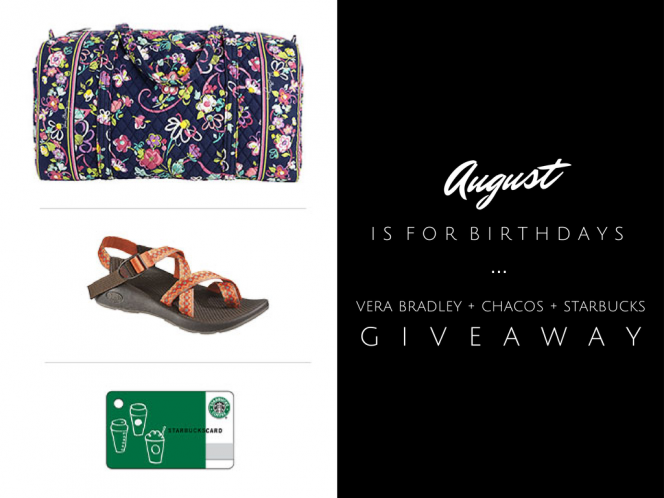 1 | A large Vera Bradley duffel bag. These bags are great for weekend getaways to the mountains, the beach, or to your bestie's. These bags come in the most beautiful prints, washable, and easy to stow away, perfect! *Color of your choice
2 | A pair of Chacos. If you are not familiar with Chacos, then you don't know what you have been missing. They are perfect for warm weather hiking. It gets really hot here in Georgia during the summer, and hiking boots are just out of the question on some days. *Color of your choice
3 | And last but not least, we're throwing in a $15 gift card to Starbucks. Hopefully this will buy you a cup or two of your favorite drink.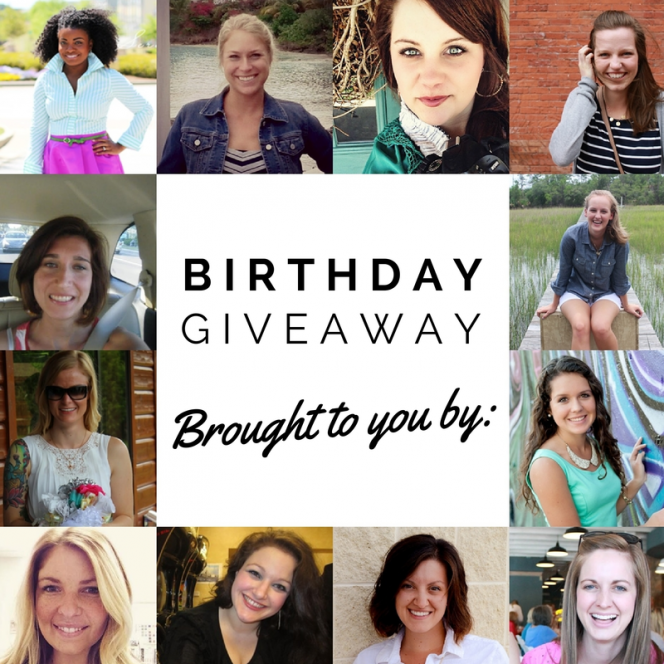 The Serena Saga | Table and Hearth | The Ashcraft Brunch | Oak + Oats | The Quiet Place | Charlie Jaymes
Sage | Seeking Individuality | The Ashley Maria Blog | Annabel & Alice | Heavens to Betsy | Rivers and Roads
HERE'S YOUR CHANCE TO WIN!
This giveaway is run via Rafflecopter with several ways to enter! In exactly one week the giveaway will close, one winner will be selected at random and announced! The winner will be contacted by email.
All entries will be verified, so please play by the rules!
Good luck!