Wearing the wrong bra can make or break that perfect outfit. There's nothing more frustrating than bra straps peaking out where they are supposed to be hidden, and bumps and bulges interfering with that smooth silhouette. With a little help from Kohl's I have been able to solve all of my bra/outfit dilemmas.

Kohl's has a huge selection, both in store and online. It does not disappoint. There is definitely something for EVERYONE here, all styles and sizes.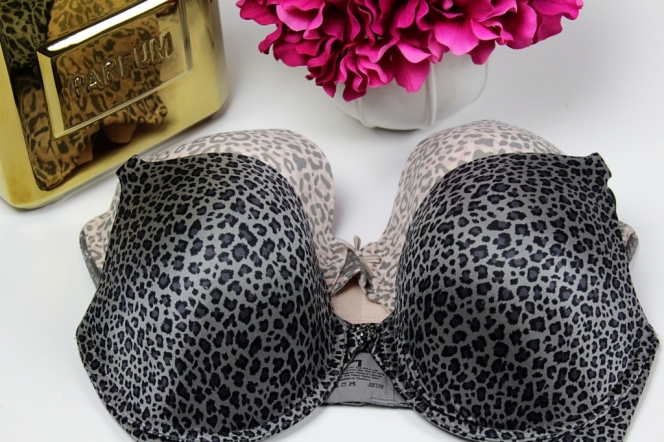 I fell in love with these beauties and they are my new #FavoriteBra
Now that we have found the perfect bras, it's now time to make sure we are wearing the correct size.
With over 80% of women wearing the wrong size bra, chances are, you may be one of them.
How do you know if you are wearing the wrong bra size?
Here's how…
If your cups wrinkle, then your cup size is too big. If you spill over the top or sides of the cups, then your cup size is too small. If the band of your bra rides up your back, then your band size is too large. A proper fitting bra should rest flat against your breastbone.
Still not sure where to begin? Well, Kohl's has made it very simple for us with their new bra measuring resource.  Just follow the instructions, enter your measurements,  and your correct bra size will be revealed.
With your correct bra size in hand, go on over to Kohl's and check out their massive updated bra department.
Now it's time to get down to business…THE GIVEAWAY!
I have partnered with Kohl's to bring you a chance to win $200 gift card.


To enter to win a $200 Kohl's Gift Card, please…
1. Follow Kohl's on Instagram, Twitter, and Facebook.
2. Use the  bra measuring resource and share with us if you are wearing the correct bra size in the comments below.
3. Visit the Kohl's bra department and leave a comment telling me which bras you would buy if you won the $200 gift card.
4. Your continuous support is greatly appreciated.  When you have a moment, please kindly follow  The Serena Saga on Instagram, Twitter, Facebook, and Bloglovin'.
The winner will be randomly chosen and announce on Wednesday, April 1st.  This giveaway is open to US readers only.  One entry per person.
As always, thank you so much for reading!
Thank you Kohl's for sponsoring this post and giveaway! All opinions are my own.