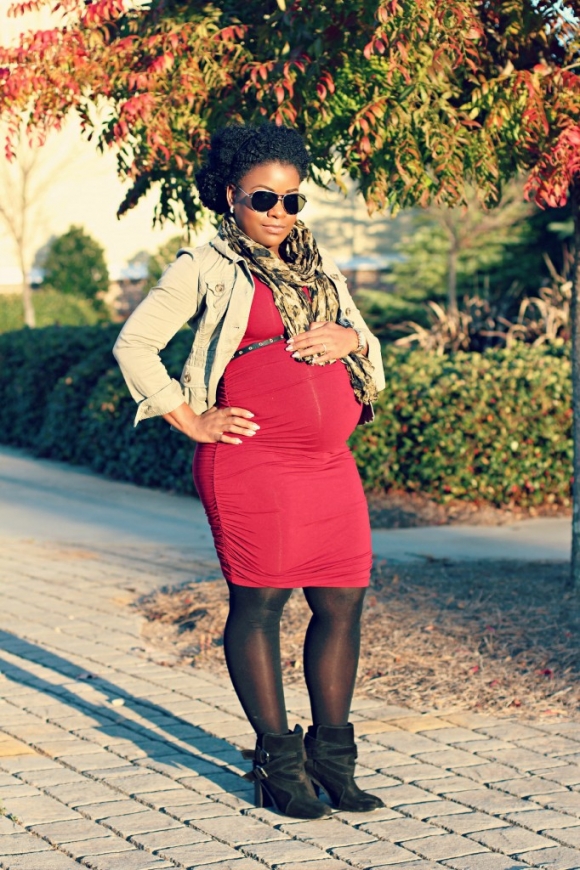 My little is almost a month old. It's so hard to believe that it has been a whole month since my little one arrived. As you can see from this post, I am still playing catch up. The last few weeks of my pregnancy were very exhausting; and I didn't feel like doing much of anything, hence, the reason this post should have been published a month ago.
This photo was taken exactly a week before I went into labor; and at 37 and half weeks pregnant, I was definitely ready to move on to the next chapter.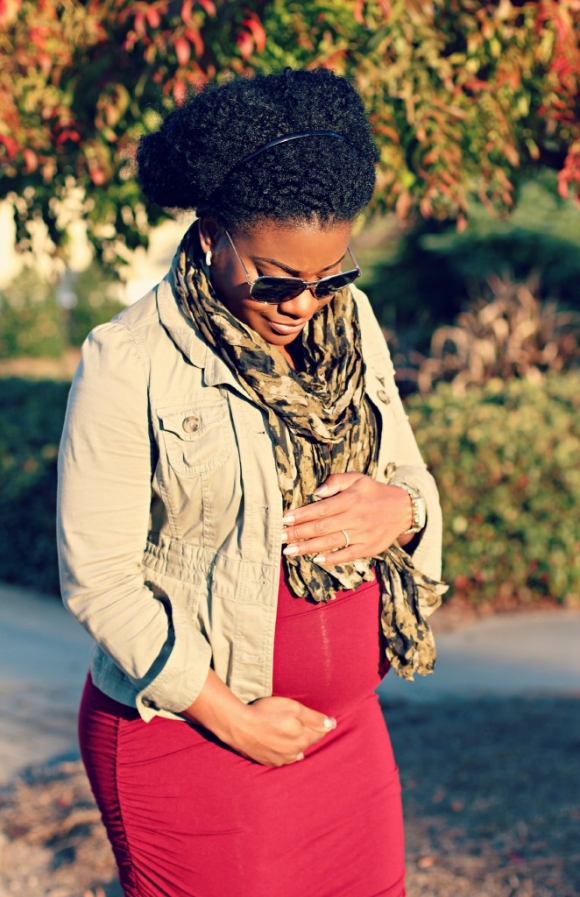 This Liz Lange Maternity dress from Target was another one of my favorite things to wear during my pregnancy because of its comfort and versatility. I was also drawn to it because it reminded me of my favorite maternity line, Isabella Oliver, but at a fraction of the cost!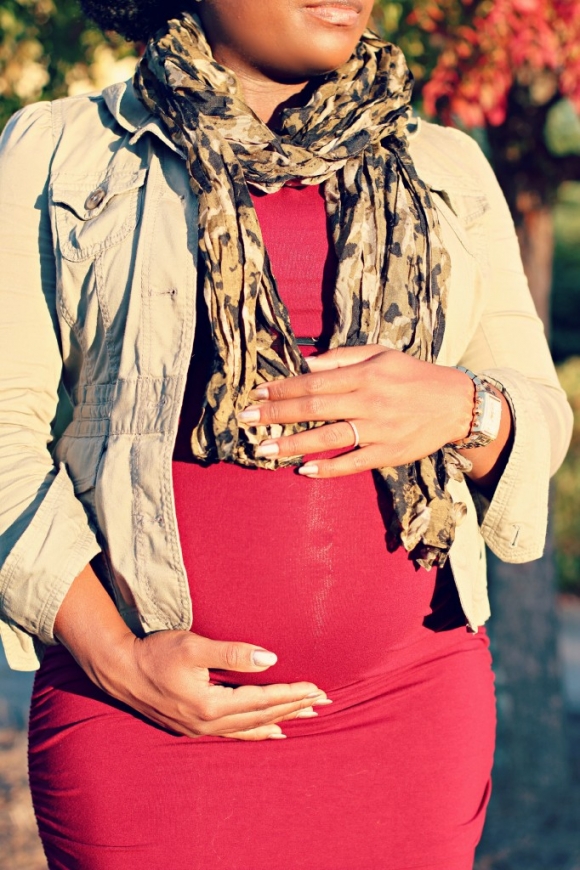 dress | jacket: Ann Taylor (similar) | scarf: H&M (similar) | boots: Zara (similar) | belt: Target | sunnies: Banana Republic | watch and earrings: Michael Kors