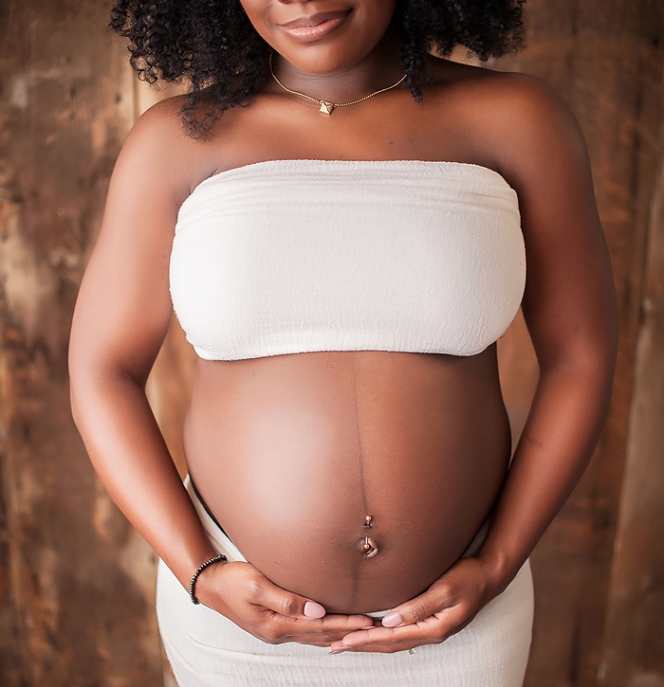 It is believed that you cannot prevent stretch marks! They say, they are hereditary. If your mother got stretch marks, then chances are, you will get them too. Well, my mother got stretch marks, so I was sure I would be sporting the battle scars from my pregnancy; but I refused to go down without a fight.
I read hundreds of reviews on, what seemed like, hundreds of products. After about a month of research, I narrowed down my options to this, this, and possibly this. But ultimately, I ended up with what I hoped would be the regimen that would override my genetics.
Mama Mio The Tummy Rub Butter (formerly Tummy Rub Stretch Mark Butter) deeply moisturizes stretching skin to prevent stretch marks on a growing natal belly. Shea butter nourishes and locks in moisture to restore the skin's appearance. Sweet almond oil provides relief from inflammation, redness and itching. Rich and emollient, it also keeps your skin super soft and evens out the skin tone.
Mama Mio The Tummy Rub Oil (formerly Tummy Rub Stretch Mark Oil) soaks into the skin to deliver elasticity-enhancing essential fatty acids and anti-itch hydration. Coconut and argan oils protect and condition skin to prevent stretch marks and defend against free radicals. Rosehip and olive oils give skin a radiant and healthy glow while keeping it soft and supple with no greasy residue.
Clarins Stretch Mark Minimizer takes extensive action on the look of stretch marks. Crowberry (a Clarins innovation) helps maintain skin texture and centella extract helps to soothe and comfort the skin so it is better prepared to face the rapid changes that could occur to the body during pregnancy, puberty or variations in body weight.
Step 1 – While skin is still damp, rub the Mama Mio Tummy Rub Oil into the skin from under the boobs all the way to your thighs until absorbed.
Step 2 – In the morning, use the Clarins Stretch Mark Control and In the evening, use the Mama Mio Tummy Rub Butter. Massage into the skin just as you did the oil in step 1
I followed this routine religiously everyday throughout my entire pregnancy. I did not get any stretch marks on my stomach, sides, buttocks, hips or thighs. These products are a little on the expensive side, but they were worth every penny I paid and then some. Not only did they prevent my stretch marks, but they also prevented me from having the itchy stomach. I didn't have to scratch one time!