Who knew finding the perfect glider would be so difficult. I felt a lot like Little Goldie Locks…This chair is too hard, this chair is too soft, this chair is too big, this chair is too small… Then, when I found a chair I could live with, either it wasn't available for custom fabric or it would take 16 weeks to get it.
After a two week search, I FINALLY found the perfect glider! And it's only going to take 4 – 6 weeks for custom fabric.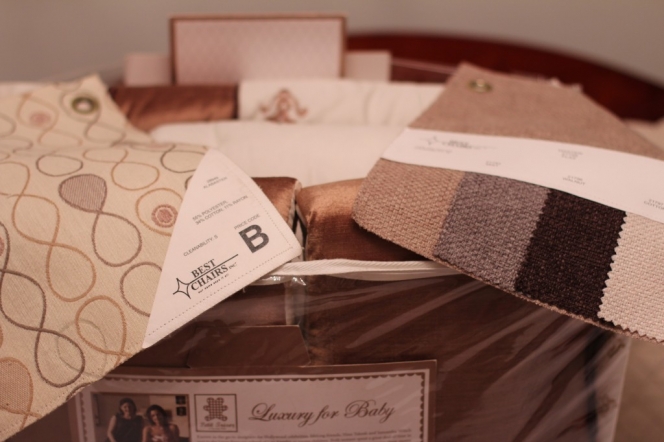 Here are the fabric swatches I narrowed it down to. I am so in LOVE with the print on the left,but I am afraid to have such a light color in the nursery; so, I think I am going to go with the first swatch on left to play it safe.