Evenflo Platinum Symphony™ DLX car seat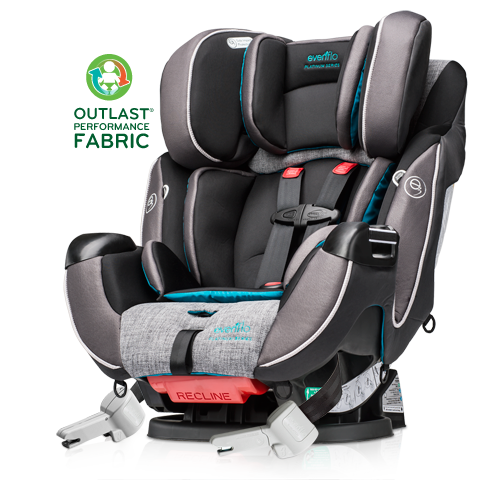 Now that my little man is 6 months, my husband and I have been researching car seats. So, when Evenflo asked us to try out their new Evenflo Platinum Symphony™ DLX car seat; I was stoked, because it was one of the car seats were thinking about test driving. Evenflo is taking safety and comfort to the next level with the introduction of the Platinum Protection Series of car seats, which feature NASA-developed Outlast® technology, a temperature regulating fabric that keeps babies and toddlers comfortable during hot and cold weather.

Right after safety, this is the reason I LOVE this car seat. My little man runs on the hot side, and gets really sweaty after riding in his current car seat. Even with the air conditioning on full blast, he still ends up damp. We were in the car most of the day on Saturday, running errands, and his clothes stayed bone dry all day!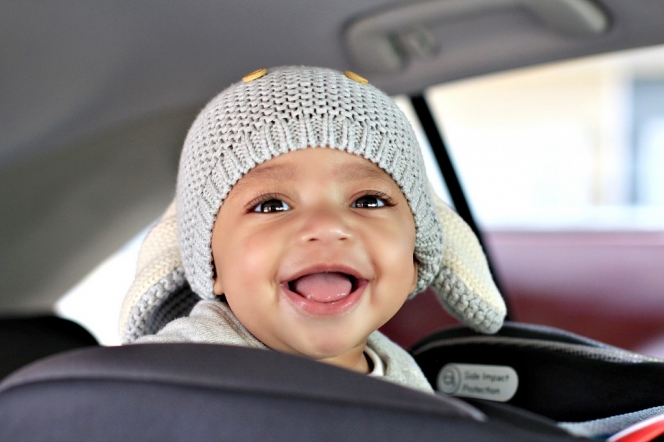 Another great feature is the Buckle Pockets that provides protection from hot buckle burns and eliminate digging under your child for lost buckles. With the arrival of the hot summer months, this is a must have! It can be extremely difficult trying to maneuver around the hot metal, especially when the little one is being extra active. Who wants to risk 3rd degree burns from a car seat buckle? I know I don't!


Installing this carseat is super easy to install. I was a little worried about giving up the infant seat, because it was so easy just popping it into the base that we each had in our cars. I was dreading having to move the new car seat from car to car, because car seat installation can tend to be a bit complicated. Not this seat! The Advanced LATCH Technology allows for a secure installation in seconds. Simply click the LATCH into your vehicle and push down to hear and feel the seat auto tighten. EASY!






This car seat is like magic! As soon as I put him in this seat, he goes right to sleep. He just never seemed really comfortable in his other car seat, which would cause him to become a bit irritable at times. No more fussy baby being a distraction while driving. A distracted driver is a risk on the road, and nothing can be more distracting to the person driving than a crying baby or toddler. According to a study conducted by American Baby and Safe Kids Worldwide, new moms are 300% more likely to get into an accident than other drivers, in part due to tending to an upset baby.


This All-In-One seat accommodates children ranging from 5 – 110 lbs, making it the only car seat we will ever need! I highly recommend this seat to anyone looking a really good car seat!

I participated in this sponsored campaign on behalf of One2One Network. All opinions stated are my own.